Digital Game Designs to Develop Innovative Technology for Language Learning
4/4/2023
5:00 PM - 6:00 PM Eastern
Supported by our TELL SIG and facilitated by our TELL SIG Chairperson, Amany Alkhayat:

Here is one of our TELL SIG's Game-Based Language Learning 2023 Webinars
Date: Tuesday April 4th, 2023
Time: 5 PM EST
Discover the cutting-edge world of game-based language learning with our exciting webinars hosted by NYS TESOL Technology Enhanced Language Learning SIG! Designed specifically for language educators, these webinars provide a unique opportunity to enhance your professional development and stay ahead of the curve in this rapidly evolving field. Our expert presenters will showcase the latest advances in game-based language learning and provide you with practical strategies, and research findings to enhance language acquisition, engagement, and retention in your classroom. These webinars are an invaluable tool to expand your knowledge and skills. Don't miss out on this opportunity to revolutionize your teaching practice and provide your students with an engaging and effective language learning experience. Register for our webinars today and take your language education to the next level!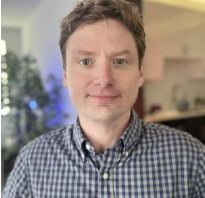 NYS TESOL Welcomes Dr. Daniel Dixon; a leader in the field!

Applied linguistics research within the domain of computer-assisted language learning (CALL) has given strong support to the claim that digital games (i.e., video games) can be largely effective for second language (L2) acquisition. Nevertheless, researchers caution that not all games are created equal in terms of their potential for L2 development (Reinhardt, 2021). Notably, games designed purely for entertainment purposes have been found to be more effective for L2 learning than games designed specifically for L2 education (Dixon et al., 2022).
In this talk, Dr. Daniel Dixon, Assistant Professor of Applied Linguistics at Georgia State University, discusses the design features and game mechanics that are conducive for L2 learning based on the results of a recent meta-analysis targeting digital game-based language learning (DGBLL) research. He also shows the extent to which certain role-playing games can provide rich L2 input, input that shares linguistic similarity to a number of real-world domains and registers (Dixon, 2022; Dixon, 2023). Drawing on this research, he then discusses the development of L2 educational technology from his work with colleagues in which they created a game-like platform for teaching pragmatic skills to L2 English speakers (see Taguchi et al., 2022). He concludes with direction for future research, highlighting the potential of educational technology that is powered by artificial intelligence and natural language processing.


Dr. Daniel Dixon
Assistant Professor
Applied Linguistics & ESL
College of Arts & Sciences
Georgia State University

https://sites.google.com/view/danielhdixon/home
return to New York State Teachers of English to Speakers of Other Languages