New York State Teachers of English to Speakers of Other Languages - Event Information - New York State Teachers of English to Speakers of Other Languages
Event Name:
A Multimodal VR Approach for Immersive Learning Using Storytelling
Description:
Immerse yourself in a multisensory and multimodal journey to one of Henrik Ibsen's famous plays, A Doll's House. We're going to visit two scenes in Frame VR and reflect on Nora's story as if it took place in the 21st Century. What happened after she slammed the door shut? Can we recreate the story from another perspective using VR? What will it look like? How can we help our students attain higher order thinking skills through multimodal storytelling? The webinar will start by showing attendees how to use FrameVR for teaching language learners, then we'll explore together two scenes from Ibsen's play.
Amany Alkhayat is the founder the Technology Enhanced Language Learning SIG and VirtuaTELL conference at NYS TESOL. She's currently pursuing her doctoral degree in Instructional Technology and Media at Teachers College at Columbia University. She received her first MA degree in TEFL from the American University in Cairo and has more than twenty years of English teaching Experience in Egypt, Saudi Arabia and the United States. She has been participating in TESOL International EVO sessions doing presentations on immersive learning and immersive storytelling. Her research interests focus on Extended Reality, Conversational agents and storytelling.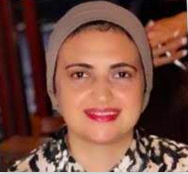 Event Time:
5:00 PM - 6:00 PM Eastern