Event Registration - New York State Teachers of English to Speakers of Other Languages
No app needed. Digital storytelling and community assets mapping with Dr. Ching-Ching Lin, Nicole Bell and Dr. Jasmin Cowin
5/5/2022
4:00 AM - 5:15 PM
This event has completed.
In this fun, interactive workshop, we reimagine digital storytelling as a tool for community assets mapping and building. This purpose of the workshop is multifold:
1) Provide a very brief review of digital storytelling as a classroom community building strategy
2) Introduce a simple, easy to follow model of implementing digital storytelling in your classroom, that requires no more than everyday digital skills
3) Analyze a variety of model texts as well as early practitioners' samples
4) Participants will have the opportunities to create your digital stories and seek feedback from each other.
Pre-requisite: To maximize the benefits of this workshop, we ask you to prepare a story (step 1 & 3 of any lengths) prior to the session so that we can focus on steps 5-8 during the time we are together.
1. Imagining a story to tell in fewer than 5 minutes using words, pictures, and
music
2. Participating in the story circle in which everyone tells a story and receives
feedback
3. Writing a verbal narrative (150–250 words)
4. Reviewing each other's narratives
5. Collecting still images and thinking about music
6. Storyboarding in PowerPoint
7. Recording the narrative
8. Selecting music and sound effects

REFERENCES:


Ching-Ching Lin, Ed. D. is honored to serve as the NYS TESOL 2021-2022 President. As a former English Language learner, she is passionate about amplifying multilingual learners' voices and works to build asset based mindsets in language education. She is the co-editor and contributing author of the following two edited volumes, Inclusion, Diversity and Intercultural Dialogue in Young People's Philosophical Inquiry (Brill Publishers, 2017) and Internationalization in Action: Leveraging Diversity and Inclusion in the Globalized Classroom (Peter Lang, 2020).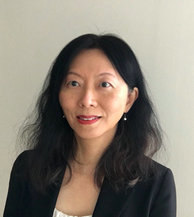 Nicole Bell is a specialist and latest addition to the Mid-West RBERN staff. She was a music teacher for 4 years before she decided to get her masters in TESOL at Nazareth College. Following grad school, Nicole was an ENL teacher for several years as a WFL BOCES Itinerant teacher and several years in the Sodus Central School District. She served as the coordinating teacher for the WFL ENL teacher consortium and was very committed to family engagement practices with ELLs and their families. Additionally, her interest areas include culturally responsive teaching, bilingual techniques in the classroom, the Latinx student experience, and migrant education.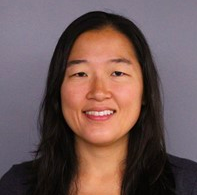 As an Assistant Professor for TESOL and Bilingual Programs at Touro University. Dr. Cowin strives to inspire students to be creative and to model the love of lifelong learning by inculcating the habits and attitudes that create agile mindsets. 21st-century learning extends well beyond the classroom. Dr. Cowin incorporates and takes full advantage of online learning technologies for L2 language acquisition and current global trends in teaching English as a Second Language She represents high levels of scholarship and participates fully in the larger world of TESOL academic discipline.